alliance earth - the people connection
people of all nations unite peacefully and in respect of each other
Menschen aller Nationen vereinigen sich friedlich in gegenseitigem Respekt
the mankind begins to unite
die Menschheit hat damit begonnen
Groß Wenea und die Heilige Tartaria
ae-radiostation is providing free licences to other radio stations worldwide in order to organize the networking of people on the planet. We are the future. We are the warriors for a free world and the announcers of truth and reality. We have left the matrix. We are here and we will stay. We are ae-radiostation / ddbradio.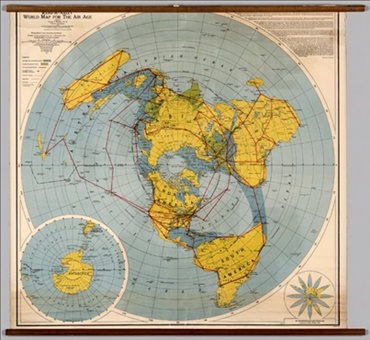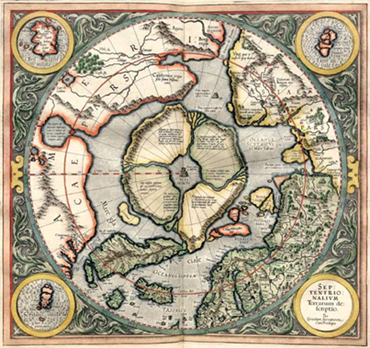 the earth our home our lives and our future. We will protect them, like everything that exists and thrives on it. humanity has understood in great detail what it really is and is at this moment with the task to remove the artificial matrix of the elites on this planet. Do not give up. The route is the goal. There is no other goal.
Willkommen in der Zeit des Wissens und der Weisheit.
Welcome to the time of knowledge and wisdom.
message to freedom
message from uwe, germany- June 20th, 2015
Unstoppably we are moving towards a new, a different quality of life and a transformed view of creation. We are realising, that we are the creators of all the worlds we can imagine and permit. What we think, what we feel and what we do, will decide about the present and the future. Many of us are wandering around nowadays, numbed by heavy physical pain, and suffering of the soul and spirit, waiting longingly for the drastic changes towards a more fortunate era. Many are looking for a great event. In full expectation and the knowledge that things cannot go on like this, they do not see; it has already begun. Everybody is on their way, individually. Everybody is starting from a different point of knowledge. Each being has their own pace and also their own necessary development. The dispute for things and rules in the world, trifles of everyday life and the absurd fulfilment of material things, which only represent a poor substitution for actual happiness and satisfaction, still keep us occupied more than is right and necessary. All human beings will nonetheless come to the conclusion that the people on earth will have to manage all things on their own. The time for guidance by the few, who are insane enough to claim they are the right path for all beings on earth, this time is coming to an end. Do not be afraid of your own abilities. Believe in yourselves, believe in us. See who we truly are and look at the immense task which lies before us. Do not mourn old worlds, states and orders, which did not bring any blessings upon mankind when looked at objectively. Behold this path before us, the only path onto our own selves, and walk it. From a specific point of knowledge onward, it will lead to the wisdom - that it was, will be and has always been our united path.
Deutscher Originaltext unter dem nachfolgenden Video
botschaft von uwe, deutschland - am 20. Juni 2015
Unaufhaltsam gehen wir einer neuen, einer anderen Qualitiät des Lebens und einer veränderten Sicht auf die Schöpfung entgegen. Wir werden erkennen, das wir die Schöpfer aller Welten sind, die wir uns vorstellen und zulassen. Was wir denken, was wir fühlen und was wir tun, entscheidet über das Jetzt und über die Zukunft. Viele wandeln betäubt von starken, körperlichen Schmerzen und mit Leid an Seele und Geist in diesen Tagen umher und warten mit Sehnsucht auf den Umschwung in ein glücklicheres Zeitalter. Viele halten Ausschau nach dem einen großen Ereignis. In voller Erwartung und dem Wissen das es so wie es derzeit ist nicht mehr weitergehen kann, sehen sie nicht; es hat schon längst begonnen. Alle sind unterwegs, jeder auf seine Weise. Alle beginnen mit unterschiedlichem Wissensstand. Jedes Wesen mit einer anderer Geschwindigkeit und jeweils mit der eigenen und notwendigen Entwicklung. Der Streit um Dinge und Regeln der Welt, Kleinigkeiten des Alltages und die unsinnige Erfüllung materieller Bedürfnisse, welche nur einen schlechten Ersatz für tatsächliches Glück und Zufriedenheit darstellen, beschäftigen uns noch immer mehr als richtig und notwendig ist. Alle Menschen werden jedoch um die Erkenntnis reicher werden, daß die Menschen dieser Erde alle Dinge selbst regeln müssen. Die Zeit der Orientierung an Wenigen, die wahnsinnig genug sind zu behaupten der Weg für alle anderen Wesen zu sein, diese Zeit geht zuende. Hab`t keine Angst vor den eigenen Fähigkeiten. Glaubt an Euch, glaubt an uns. Seht` wer wir wirklich sind und die großartige Aufgabe die vor uns liegt. Trauert nicht alten Welten, Staaten und Ordnungen hinterher, die in der objektiven Betrachtung von heute keinen Segen über die Menschen brachten. Seht diesen vor uns liegenden, diesen einzigen Weg in das eigene Ich und geht ihn. Ab einem bestimmten Punkt des Wissens führt er unweigerlich zu der Weisheit - es war, ist und es wird immer unser gemeinsamer Weg sein.
Auszug aus der Videoquelle: https://www.youtube.com/watch?v=joOPcKLo9WQ
hier die Seitenmusik stoppen / stop the music here